Tech companies jump on chatbot bandwagon
Share - WeChat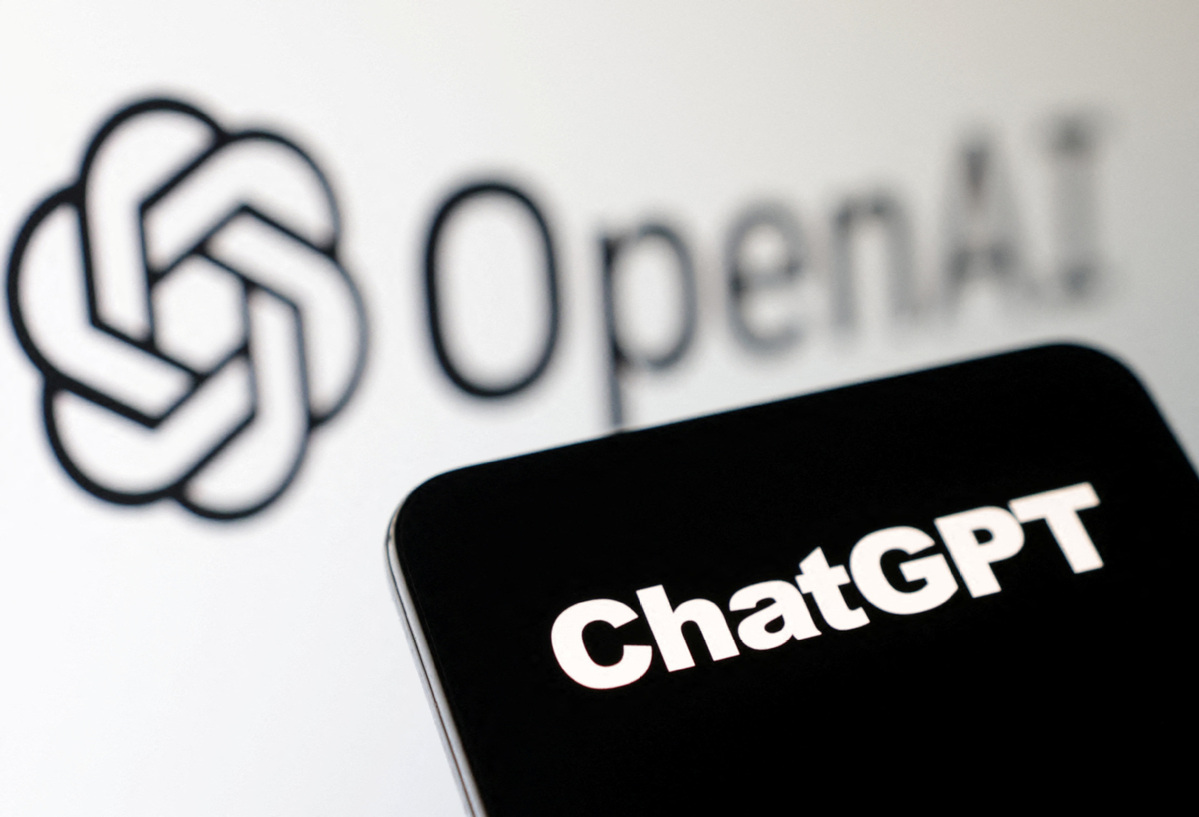 Chinese tech companies are scrambling to roll out artificial intelligence-powered chatbots or products, similar to ChatGPT, which has taken the world by storm since its launch in November by US-based AI research company OpenAI due to its advanced conversational capabilities.
As ChatGPT uses machine-learning technology to generate text responses to prompts, Chinese enterprises should pool more resources into improving algorithm models, computing power and natural language processing abilities, industry experts said.
They also expressed concern that the ChatGPT-like concept might be overhyped and suggested that people should invest rationally in the stock market. Meanwhile, a new set of problems will likely emerge, including ethics, copyright protection, privacy and data security.
Alibaba Group confirmed on Wednesday that it is developing a ChatGPT-style AI tool, which is currently under internal testing. The company did not give a timeline for its ChatGPT rival to be launched.
Frontier innovations, such as large language models and generative AI, have been the company's focus areas since the formation of Damo Academy, a research institute launched by Alibaba in 2017, said an Alibaba spokesperson.
"As a technology leader, we will continue to invest in turning cutting-edge innovations into value-added applications for our customers, as well as their end users, through cloud services," the spokesperson added.
Baidu Inc, China's largest search engine company, announced on Tuesday a similar AI chatbot project, called Ernie Bot, which will complete internal testing in March before being made public.
The Beijing-based company has invested large sums of money in developing its Ernie system, a large-scale machine-learning model that has been developed over several years.
Other Chinese tech companies have jumped on the chatbot bandwagon. NetEase announced on Thursday that its education subsidiary Youdao has been working on AI-generated content, and is promoting its application in the education sector.
Meanwhile, intelligent speech and AI company iFlytek said ChatGPT-related technology will be first used in its learning machine.
Securities Times on Thursday cautioned against risks in chasing ChatGPT-concept stocks. It said in a front-page editorial that although some sought-after concepts have been successful, many more new ideas haven't been commercialized.
Some people are keen on hyping up fake concepts, it said, adding that investors should not invest blindly.
The Shanghai Stock Exchange issued supervisory work letters on Wednesday to Cloudwalk Technology and Speechocean, which queried the dramatic rise in their share prices over the past eight trading days amid the frenzy around the ChatGPT chatbot. The two AI companies' shares slumped by 9.35 percent and 2.68 percent, respectively, on Thursday.
"At present, the application of ChatGPT-related technology is still at a nascent stage, and its commercial use scenarios and profit model are not clear," said Pan Helin, co-director of the Digital Economy and Financial Innovation Research Center at Zhejiang University's International Business School, adding that investors should make rational decisions.
As a large AI-powered language model, ChatGPT features strong semantic understanding and logical capabilities based on context, but "it has higher requirements for algorithms and computing power, which relies on considerable investments", Pan said, adding that Chinese companies should invest more in fundamental R&D to bolster comprehensive innovation abilities.
The use of ChatGPT-style conversational chatbots also raises concerns about ethics, copyright protection, academic cheating and leaks infringing on personal privacy, said Guo Tao, deputy head of the China Electronic Commerce Expert Service Center.
There is still a long way to go to realize the large-scale commercialization of AI-generated content as the supporting technologies, and related laws and regulations, are far from mature, he added.