Shenzhou XV astronauts take their first spacewalk
Share - WeChat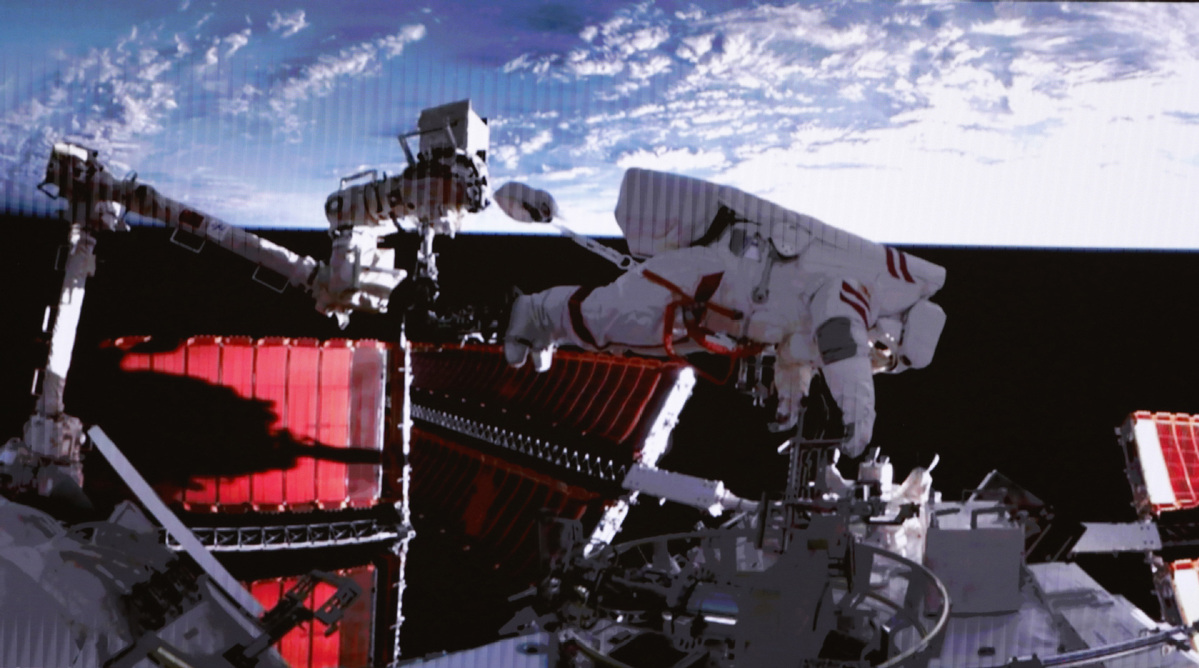 Shenzhou XV mission crew members have just concluded their first spacewalk, according to the China Manned Space Agency.
The agency said in a news release early on Friday morning that mission commander Major General Fei Junlong and Senior Colonel Zhang Lu completed a seven-hour spacewalk and returned to the Wentian science module at 12:16 am (Beijing Time). The third crew member, Senior Colonel Deng Qingming, stayed inside the Tiangong space station to provide support, it added.
During the operation, Fei and Zhang completed several tasks, including installing equipment on the space station's exterior.
It was the first spacewalk undertaken since Tiangong started its formal operations at the end of last year, the agency noted.
Moreover, extravehicular installation work has recently begun to mount a scientific apparatus outside of Tiangong, it added.