Crime drama is a knockout success
Share - WeChat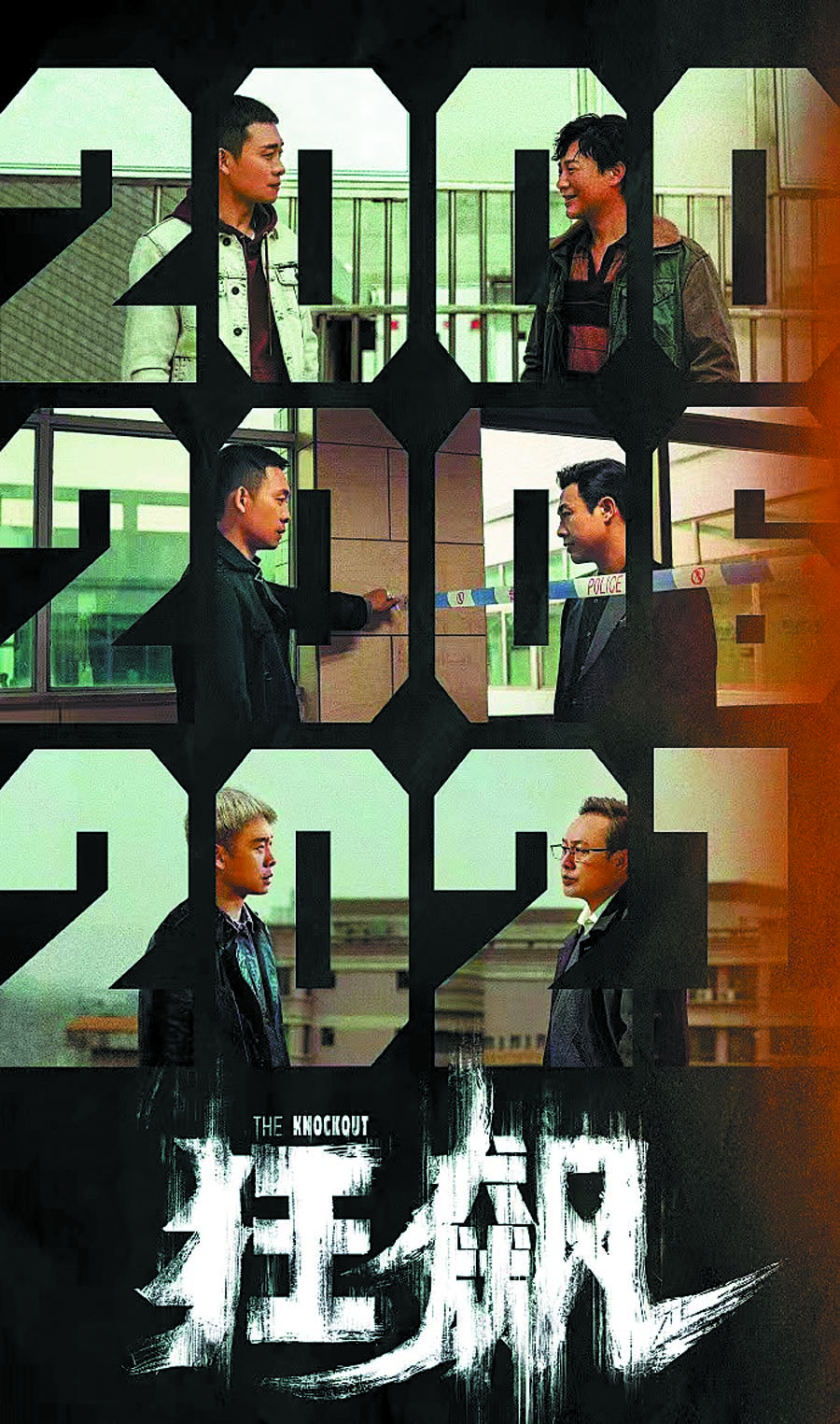 Suspense-filled TV series grips domestic and overseas audiences with its creative writing and complex, multifaceted characters, Xu Fan reports.
In the autumn of 2020, scriptwriter Zhu Junyi received a request from veteran director Xu Jizhou at short notice, asking him to write a three-episode demo of The Knockout within a month.
At the time, he was wrapping up work on a TV drama themed around elderly care, and Zhu recalls he didn't take a break, getting straight to work on the new project — which has unexpectedly become a phenomenal hit.
It has dominated trending topics on China's major social platforms from Sina Weibo to WeChat since it was released in mid-January.
With an all-veteran cast and twisting plotline, the series has set rating records to top a total of 11 viewership rankings on the streaming site iQiyi and has reached a television audience of nearly 320 million with its broadcast on China Central Television's channel 8.
Simultaneously streamed overseas, the drama has been translated to more than eight subtitled languages, including English, Spanish and Korean, to reach viewers in North America, Southeast Asia and Europe.